Lissa Barcelona Escort - Interview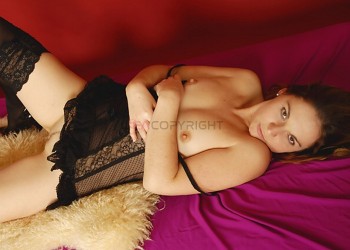 Q:If a client decided to make you a present, what would you be happy to receive? What is your wish-list (maybe flowers, lingerie, parfume, music albums, books etc.)?
A:Depende del nivel de confianza
Q:What makes you notable among other providers? What exactly, you believe, you're good at? What makes your service unique? What is your favorite kind of service?
A:Soy muy natural. Mi servicio de francés natural
Q:How do you prefer a client to make an appointment? What information is important for you? Is screening required before the appointment?
A:Prefiero hablar por teléfono. Me importa discreción, la higiene.
Q:Do you ever get nervous before meeting a client? Is it kind of like preparing for a first date?
A:Siempre si no conozco a la persona
Q:What sort of personality qualities does someone need to possess to be a successful escort?
A:Ser psicóloga, actriz y saber pararse
Q:If someone wished to become an escort, how would you recommend they go about it?
A:Que tenga muy pensado donde se va a meter
Q:What are your dreams, future goals and aspirations? Short and long term?
A:Acabar mi carrera
Q:What types of clients do you deny to meet? Are there any restrictions?
A:Prefiero hombres adultos. No atiendo clientes de origen arabe, africano o en estado bebedo o drogado.
Q:What is the strangest request you have ever had from a client?
A:Eran muchos servicios extraños pero único que me acuerdo hasta hoy era "Puño americano "
Q:Can you tell us a bit about your first escort job?
A:Era algo horrible porque nadie me lo preparo para este mundo
Q:What did you want to be when you were growing up?
A:Actriz
Q:Has being an escort changed your view of men?
A:No solo a los hombres también al resto de la gente en general
Q:How long have you been working as an escort?
A:Más de 3 años
Q:How did you get into the escort business?
A:Por interés
Q:What's the best bit about being an escort?
A:Sentirme deseada y querida
Q:What don't you like about being an escort?
A:Los hombres vulgares
Q:How often do you work per week?
A:All the week
Q:What are your turn-offs?
A:Europe
08 Oct 2022
christelmoon Phoenix Escort - Interview
Q:Do you have a list of clients that you see regularly that you have formed a special bond with? Would you feel 'cheated' if they saw another girl like how hairdressers get mad at you if you g...
Read more